The Corona crisis has caused a technological change in the mainstream. Cashless payments when shopping are not the only things that are becoming increasingly popular. The blockchain or IOTAs Tangle in particular are increasingly being used in the development of programs to register virus-related complaints and the spread of the threat.
Changes are also emerging in the crypto world. For example, the interest of many Bitcoin and Altcoins investors in crypto apps has been growing for several years. Mobile apps in connection with digital currencies and the different technologies are gaining in importance, users want to be independent of the desktop PC when accessing wallets, stock exchange accounts and other offers. Access the digital wallet anytime, anywhere?
This is just a virtue of many crypto apps. We look at some of the most popular or innovative apps in German-speaking countries for the two most important operating systems, Google Android and Apple iOS. The first thing you notice when looking for good apps is that the selection is now huge. And it will continue to increase due to the increasing demand for a wide variety of crypto services.
Not every crypto app can be downloaded for free
The main difference between the app offers is the cost aspect. Some mobile apps are free, others are paid. Consumer advocates point out that the term "free" leaves room for interpretation. With models that entail neither one-off nor recurring fees, providers will earn money in case of doubt by querying personal data from e-mail address to address. Especially in the crypto world, users care about their own anonymity. Against the background of increasing government regulation and applicable provisions in the fight against money laundering, you also have to identify yourself on most crypto exchanges when opening a wallet or account. The data query in Android and iOS apps is not at all surprising.
What goals are you pursuing with your new crypto apps?
In view of the large selection of apps, you should first define the purpose for which you want to install a crypto app on your smartphone. Do you only want to get current prices in real time on the go or do you want the chance to buy/sell directly if the prices of your wallet stock develop in your favour? For a better overview, our experts only present apps that are available for both systems. Anyone who constantly keeps an eye on the app market will recognize that there have been dramatic positive changes in the past two to three years alone, so that today you are spoiled for choice, so to speak. Here we present eight of the currently most popular apps briefly and concisely.
Attention:
In addition to functions and costs, technical requirements for your devices play a particularly important role. Before downloading the applications, you should check, especially with older end devices, whether your smartphone/tablet PC meets the stated conditions for installing the latest versions!
Crypto App #1: CoinFolio
One of the features of this popular crypto app is that it is very easy to use. With the mobile application you can keep track of the movements of your coin stock and conveniently check the value of your portfolio. You can add your digital currencies and purchase prices to the app in just a few steps and see at any time whether your portfolio is developing positively or negatively. Interesting: The free offer also allows you to set up multiple portfolios, which not only individuals have access to the mobile device. All personal data is kept in local storage. Would you like to stay up to date on all movements in your investments? Then format the app market data so that it is constantly updated.
According to the provider, over 2,000 digital assets and thus not only cryptocurrencies are supported. Crypto traders appreciate the individually adjustable price alerts. You can have crypto courses converted directly into a whole range of local fiat currencies from euros to Swiss francs to Japanese yen.
→ Coinfolio at a glance:
Website: Coinfolio.info
Operating system: iOS and Android
Cost: free version and paid version (ad-free, additional features)
Crypto App #2 – Coin tracking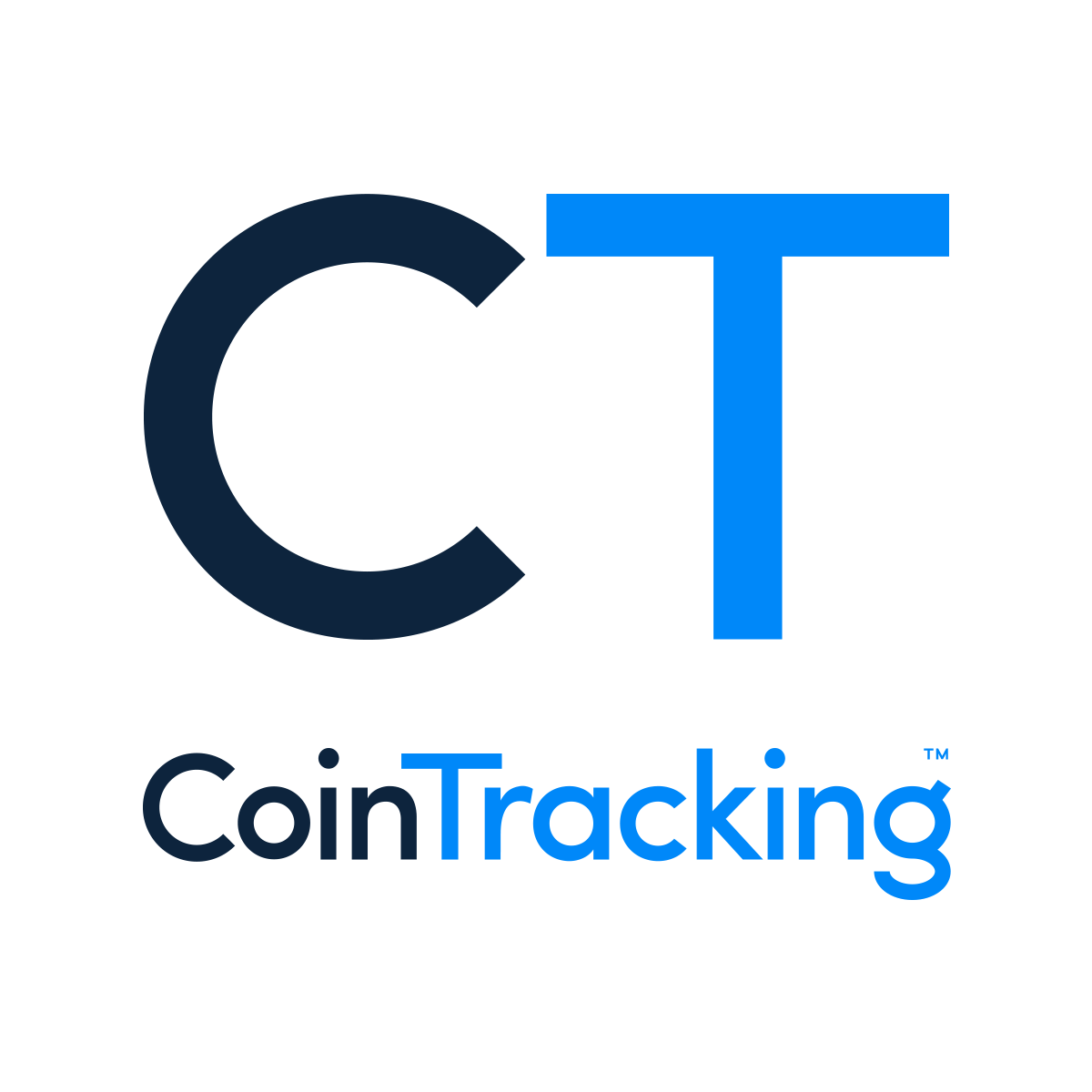 As far as the design of the app is concerned, the developers avoided the elaborate design used by some competitors. In terms of functionality, however, the application does not have to fear comparison with the competition as a tracking app for the crypto sector. The operator offers both a free and a paid premium version. You can import data from numerous international crypto exchanges. A special feature of the app: As a user, you also have access to an instrument for determining tax burdens. In many countries, there are increasing legal requirements for the taxation of income from trading with Bitcoin and Co. Here you will receive promising help in this matter. The app, developed by the Citruslab experts, allows you to monitor your crypto portfolio quickly and reliably at all times.
It is important to provide all relevant data in real time when it comes to profits and losses of all transactions and trading accounting. The app includes more than 4,000 coins and tokens, including not only big names like Bitcoin or Monero, but also Bitshares, Golem or Dogecoin. You can define a number of fiat currencies as base currencies. Users can display data on the value of individual coins, but also the total value of the portfolio including possible (lost) profits. Historical data simplifies the analysis of your trading history. An interesting feature is the built-in day/night mode. Data imports from numerous important exchanges such as Kraken, Bitcoin.de, Coinbase, Bitfinex and many others are done in no time at all. Cointracking is one of the few German providers of crypto apps.
We have subjected the German provider Cointracking to a detailed review. To the review of Cointracking
→ Coin tracking at a glance:
Website: Cointracking.info
Operating system: iOS and Android
Cost: free version and paid versions

Tax report for your tax return (for Germany, Switzerland, Austria and others)
Crypto App #3 - Delta
According to the Delta app, it also supports more than 300 of the most important crypto exchanges worldwide, so that you always have your portfolio under control. There is no lack of self-confidence on the part of the provider, who describes his offer as "The best Bitcoin & cryptocurrency portfolio tracker". Delta is described by many experts as a particularly high-quality block folio alternative. According to the provider, more than 7,000 cryptocurrencies are available for building the portfolio or adjusting it via the mobile application. You can also add countless fiat currencies to the app, along with the corresponding crypto rate information in your local currency.
The interesting features include the extensive watch lists, price alerts, chart analyzes and the good selection of important currency criteria such as trading volumes within different time periods or the market capitalization of the countless digital currencies. Professional traders can also easily manage ten portfolios via the app, although reference must be made to the fee for the Pro version of the Delta app. Synchronization on up to five different mobile devices is advantageous for users of different smartphones or tablets. In the course of 2020, the Delta developers are planning a comprehensive app expansion and numerous optimizations for even more trading quality.
Website: delta.app
Operating system: iOS and Android
Cost: free version and paid version (ad-free, additional features)
Crypto App #4 – Cryptocompare
When it comes to the question of popular crypto apps for iOS and Android, the Cryptocompare application must also be mentioned. The format can be found on the devices of many newcomers as well as on mobile devices of "old hands" in the crypto industry. The special feature here is the two-pronged orientation, since there is also a web-based version in addition to the app for portfolio management. This is suitable for all users who do not want to monitor their investments exclusively from their smartphone. The selection of functions of the app interface turns out to be pleasantly diverse. Chart exemplary developments of your wallet contents. A tool for risk analysis can not only offer exciting insights for beginners. The Cryptocompare app is one of the top places in many crypto management rankings.
Thanks to cloud integration, all data on your account is retained at all times. This is once again important for beginners who are worried about possible data loss due to their own mistakes in using the app. The provider currently refers to data on more than 5,700+ coins and over 260,000 digital currency pairs. Worldwide sources provide users with a good overview of the market at all times. For example, create watchlists for currencies that you want to monitor. Data is sourced from more than 130 exchanges. Details on trading and blockchain technology complete the service. The same applies to price trend tips, technical analysis tools and other extras that make it as easy as possible for you to take control of several different portfolios yourself. You can also find industry news in the app that is updated daily, so that you can quickly create your own market forecasts.
→ Cryptocompare at a glance:
Crypto App #5 – Coinstats
The developer of the application Coinstats is also self-confident by describing its own service on portals for portfolio tracking apps for Bitcoin & cryptocurrencies as the No. 1 in the market. The service maps more than 3,000 altcoins from the databases of 100+ exchanges. Exchange accounts and wallets can be very easily synced in your preferred local currency, allowing you to automatically control all accounts solely from the Coin Stats portfolio. This saves you having to take over positions and orders manually. Of course, the app presents all developments in "real time". The application promises regular information on new crypto trends and upcoming coin highlights to make your investment research as easy as possible. You can easily sort and filter transactions on numerous digital currencies, while also gaining access to popular (social media) sources such as Twitter, reddit and the coin provider pages.
Numerous analysis instruments and price tables allow, among other things, the determination of current average prices on different stock exchanges. Want to track certain currencies as favorites? No problem with the Coinstats mobile app. Setting up different portfolios can be done in just a few steps. You can also share, exchange and compare your own data with other crypto fans. Crypto-Alerts allows you to create notifications when certain price levels, price limits or areas are reached on topics such as trading volumes and market capitalizations of various cryptocurrencies. The provider's guarantee: The app is subject to weekly updates so that the service is constantly being improved and expanded.
Website: Coinstats.app
Operating system: iOS and Android
Cost: free version and premium version (monthly; with additional functions)
Crypto App #6 – Coin Manager
Last but not least, it should be about the mobile app Coinmanager, which for its part has many downloads in German-speaking countries due to its numerous strengths. What is worth mentioning about this mobile application is the so-called arbitrage function, which allows you to compare quotes and crypto prices from different exchanges. In the summary of more than 75 exchanges, such big names as Poloniex, Binance or Bithump appear, whose data the app provides. You'll encounter an obvious differentiator in the diagram selection. While many analysis applications obtain their (chart) data material via the CoinMarketCap platform, Coinmanager relies on the services of TradingView.
With a little getting used to, you will quickly find your way around the app. If you choose this app, according to the operator, you will benefit from the "Easiest & Quickest One-step" approach in order to be able to optimally analyze individual cryptocurrencies, other digital assets and stock exchanges. Numerous positive customer testimonials confirm the quality of the offer. With minimal effort, you can search and find exactly the investments that match your trading goals, free of charge. With support for more than 5,000 coins from Bitcoin to Siacoin, you can see your investment status here in real time - push alerts on price, arbitrage and other aspects do a lot of the usual work for you.
→ Coin manager at a glance:
Conclusion on the crypto apps for the Android and iOS systems:
The summary shows from how many different app offers you can choose exactly the variant that best suits your needs. Again and again you come across parallels, although the differences in performance should not be ignored. The differences are reason enough for many users to install several crypto apps on their smartphones. Whether paid offers are worthwhile for you depends not least on the extent of your crypto commitment. Those who only rarely make transactions may prefer free offers. The more demanding you speculate and the more frequently you want to participate in market developments, the sooner fee-based applications can literally pay for themselves.